Aspen - General Aviation Terminal, [ASE]
Address: General Aviation, General Aviation Terminal, 69 E Airport Rd, Aspen, CO 81611
Arrival:For both Domestic and International flights, all guests must be arrive 20 minutes prior to the scheduled departure time. We are unable to check in guests after this time.
Parking: Currently, there is no parking available at General Aviation for Aero guests. There is a car park available about 10 minutes away. Please contact our Concierge team here for assistance with ground transportation.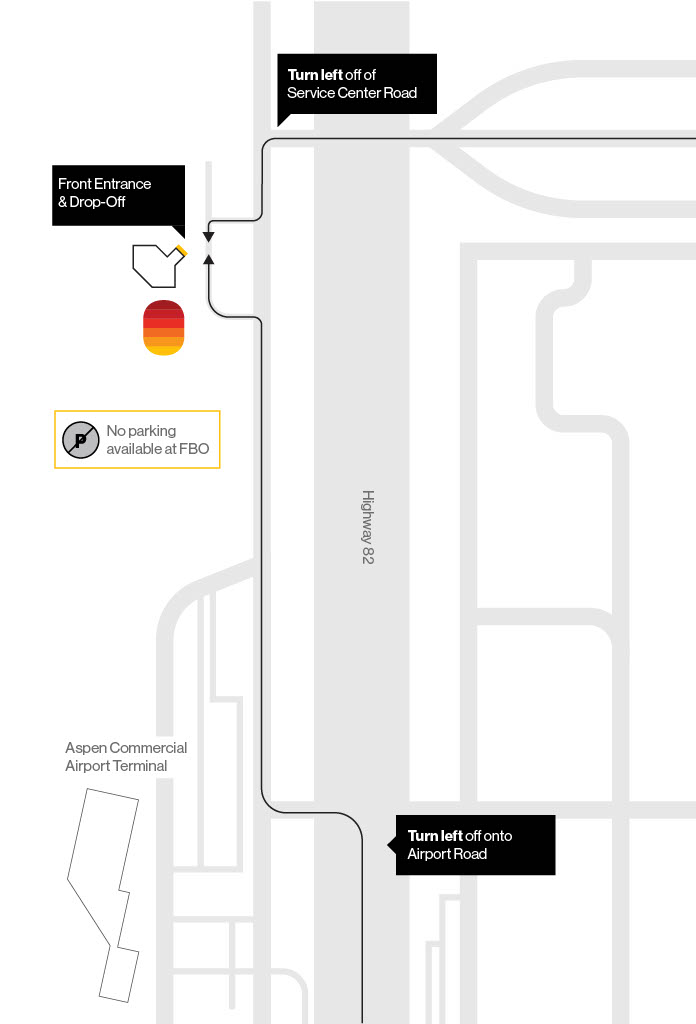 If you have any further questions about our Aspen location, please contact our Concierge at (323) 745-2376 or email us atconcierge@aero.com.